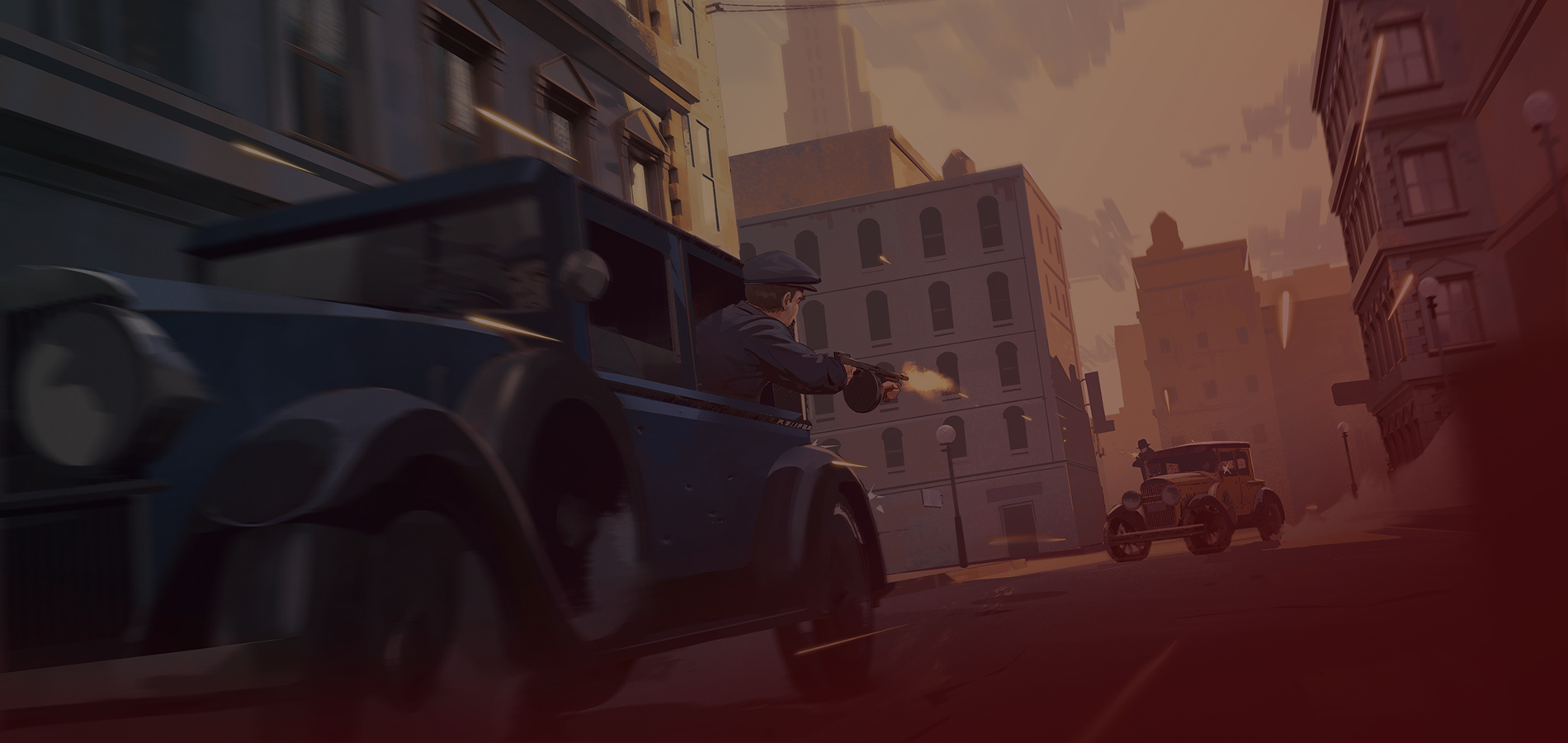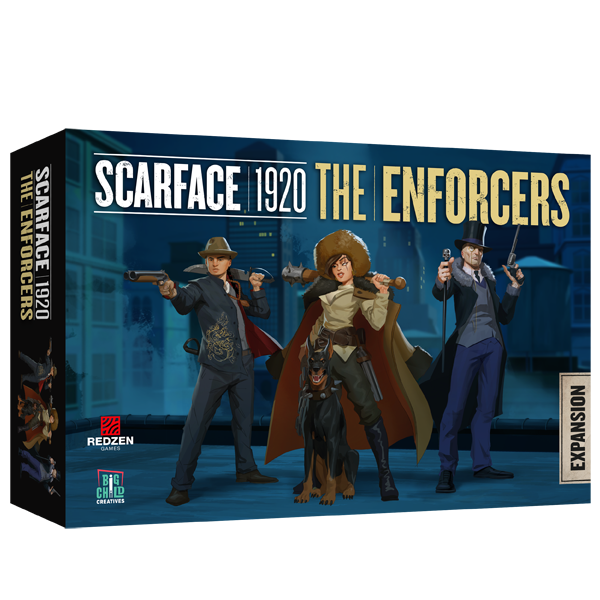 Scarface 1920: The Enforcers
The Enforcers expansion adds three fearsome new characters to your games of Scarface 1920. Alina Ivankova, Raven Kwiatkowski and Tom Lee have arrived to Chicago. Hire them to make your gang more powerful or play against them in solo games.

Features
The Enforcers is a spectacular Expansion Pack for Scarface 1920 that adds more depth to the multiplayer mode and important new features to the solo mode.
The Enforcers expansion includes three new characters: Alina Ivankova, Tom Lee and "Raven" Kwiatkowski. Each of them has their own miniatures and corresponding cards for both game modes.
Components
3 Enforcers figures
3 Enforcers cards
3 Enforcers figure cards
4 colored figure bases
3 Enforcers sheets
40 tokens
3 rules sheets
1 solo mode rule sheet