Scarface 1920 is now live on Kickstarter!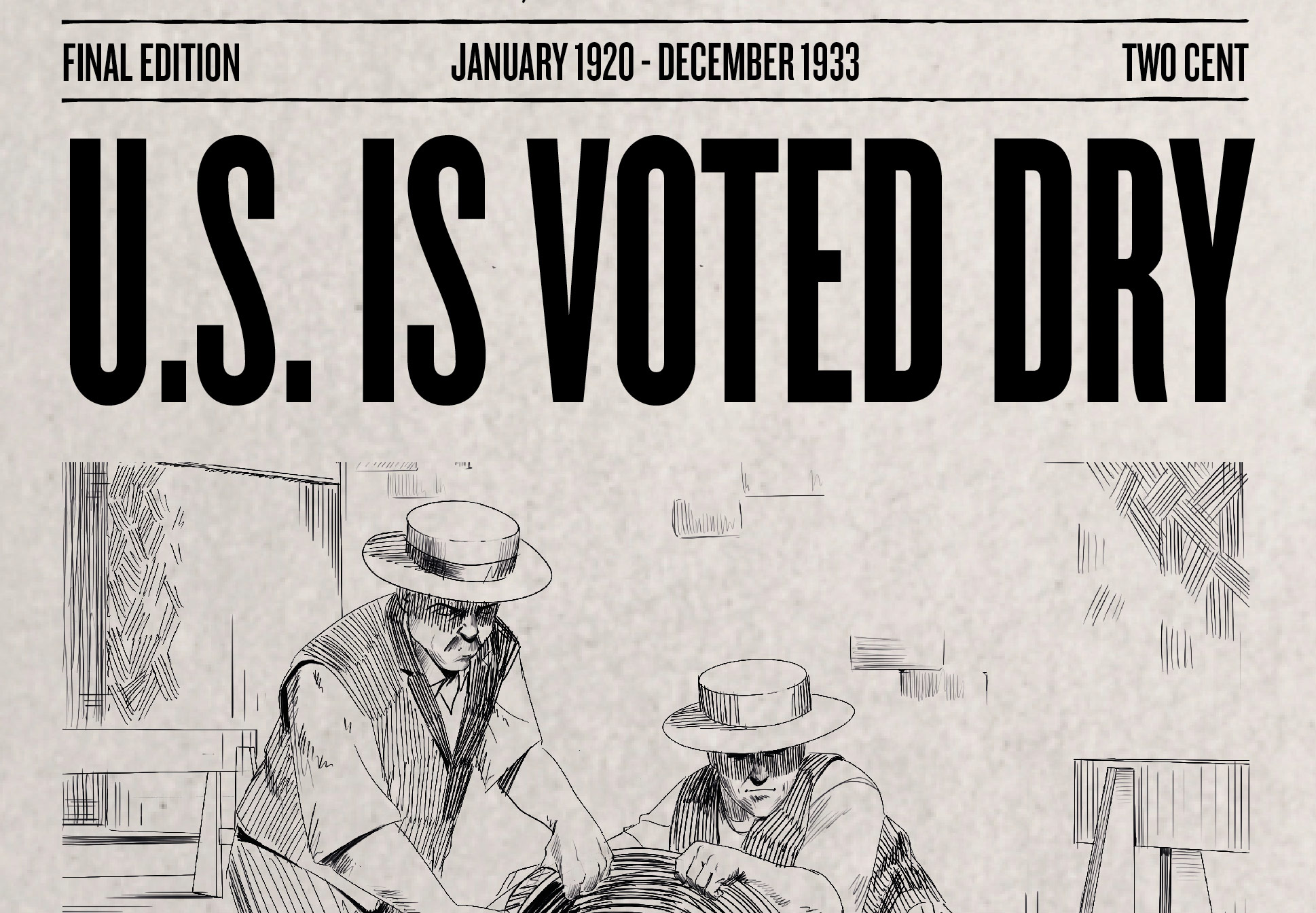 June 15, 2021
There are moments in a person's life that are never forgotten. And today, June 15, will be in the entire Redzen Games team memory forever: our first board game, Scarface 1920, launches its Kickstarter campaign.
Most importantly: Scarface 1920 has a starting price of 99€. Second most important thing: the campaign is full of incredible stretch goals, some of them are exclusive to Kickstarter, that will make the game even more amazing. In addition, you should also take a look at some of the sections that we have prepared to showcase the game: our How to Play video or the reviews that top YouTubers in the sector have made for Scarface 1920.
The Scarface 1920 campaign on Kickstarter will last 30 days, but if you back up the game during the first 48 hours you will get The Paperboy miniature and his exclusive 3 news cards for free. This cute newspaper boy is a replacement for the time track marker, which in the normal version is a plastic token. Isn't it amazing? Well, check out our entire Kickstarter because that's just the beginning…
The mafia game you were waiting for
Scarface 1920 is a competitive and super immersive board game that takes place in the fearsome Chicago of the 1920s, in the age of gangsters. It mixes worker placement, deck building and control area mechanics. Each game starts with the newspaper announcing the beginning of the Dry Law and ends with the end of that era.
What happens between one news story and another is the story written by each player (1-4), who will play one of the four bosses trying to take control of the city of Chicago. Al Capone and company will have to expand their territory, create the most powerful gang in the city, bribe judges or politicians, close deals to improve the traffic of alcohol and guns or, among other things, avoid the always annoying Federals led by Eliot Ness .
Scarface 1920 features spectacular miniatures by Bigchild Creatives and elegant illustrations by Antonio Stappaerts. In total, more than 75 miniatures (32mm) and more than a hundred exclusive illustrations that complete the immersive experience in the days of gangsters and that make Scarface 1920, on the table, an absolutely incredible game.
It's not okay for us to say it, but Scarface 1920 is the mafia game you've been waiting for. "But am I really going to feel like the real boss of a gang of gangsters?" Believe us: yes, you will.