Welcome to Chicago: Scarface 1920 launch trailer is now available!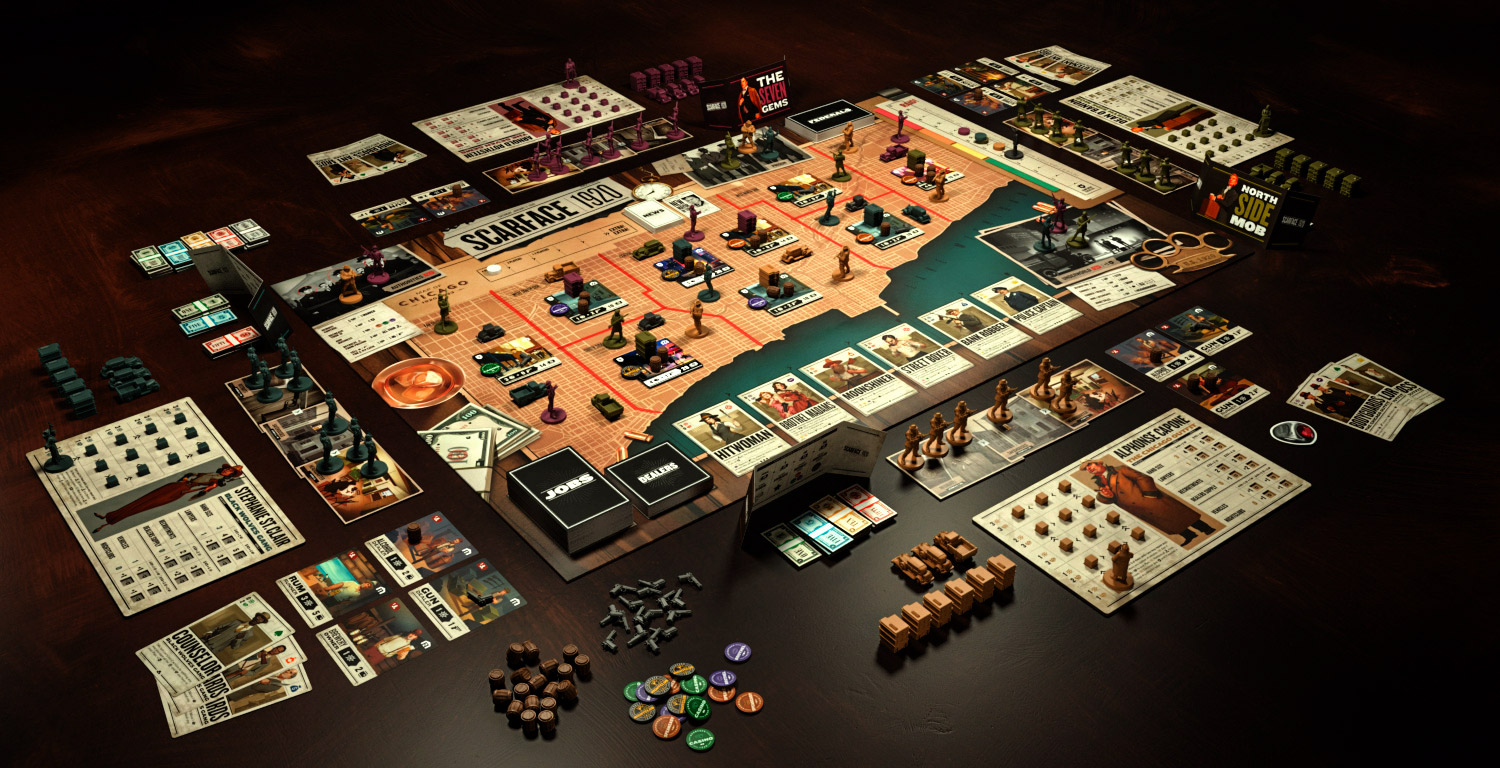 June 4, 2021
One of the great moments in the life of Scarface 1920 has arrived. The time has come to premiere its launch trailer, a 152 second piece that includes everything that is the game: alcohol, incredible miniatures, power, weapons, corruption, spectacular illustrations, criminals and a fantastic immersion exercise in the days of gangsters. Welcome to Chicago!
Did you know about the elephant? And what about the inventor of the hot dog? Don't worry: the important thing is that you are clear about the release date of Scarface 1920 on Kickstarter: June 15. That day a campaign is launched in which a lot of surprises await us in the form of stretch goals, exclusive products… and a gift for those who get on the boat soon. Remember, too, that we already have the "Notify on launch" button active, in case you want to be the first to find out about the official launch of the game.
By the way, if you want to know more details of Scarface 1920, we have already presented the four bosses who will try to take over the throne of Chicago, we have seen all the details of the game board and we have presented the 76 miniatures! made up of Scarface 1920. See you on Kickstarter!