Bigchild joins Scarface 1920, the first board game from Redzen Games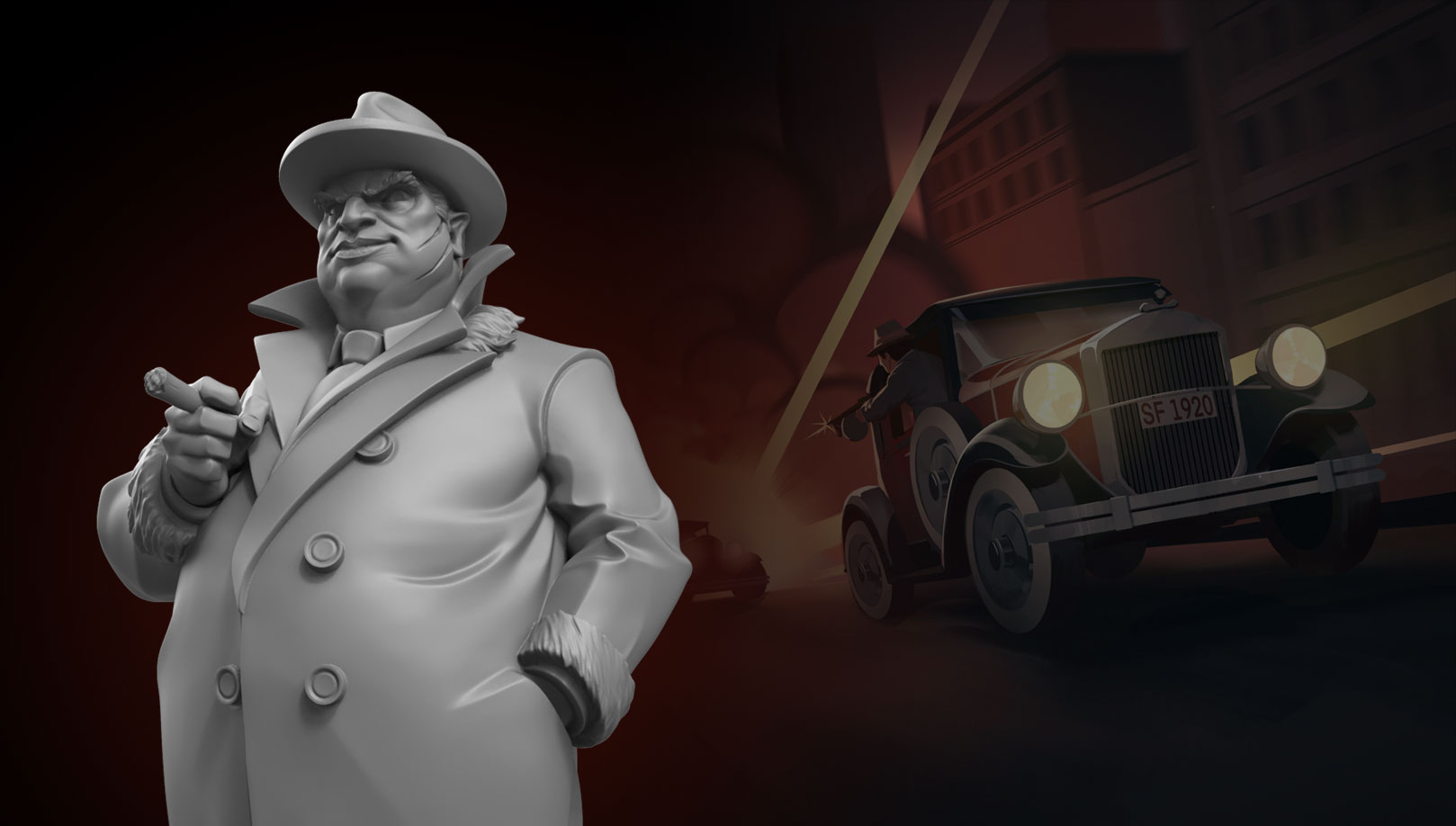 January 17, 2021
From Rod Steiger to Tom Hardy, through Ben Gazzara, Robert de Niro or Stephen Graham, many actors have given life to Al Capone in films and television. In Scarface 1920, the first board game from Redzen Games, that mission has been assigned to Bigchild.
The Spanish company, one of the most important in the world in the miniatures sector, joins the Scarface 1920 project and will be in charge of giving life to the famous gangster of Italian origin, Al Capone, but also to his foes in the fight to control the city of Chicago (Arnold Rothstein, Dean O'Banion and Stephanie St. Clair), as well as all other miniatures that are part of the game and that will be revealed in the coming days.
Bigchild comes to Scarface 1920 to bring talent and experience in the conception and development of miniatures, where they have positioned themselves as one of the benchmark companies worldwide. In fact, they have been involved in such important projects as Marvel United, A Song of Ice and Fire, Zombicide (2nd Edition) or Echoes of Camelot.
"As soon as we heard David Ruiz, editor of Redzen Games, talk about Scarface 1920, we knew that we wanted to be part of a project like this. The team that was being assembled, the professional trajectory of its members, the premise of working at the highest level in all aspects from the first project and regardless of time or effort, are values that we share at Bigchild. So, from our second meeting, we understood that we had to be inside in order to add our experience to the project", says Jose Manuel Palomares, CEO and founding partner of Bigchild.
Scarface 1920 will soon be coming to Kickstarter, although if you want to be up to date with all their news you can subscribe to their newsletter or follow their Instagram account.