Meet the bosses of Scarface 1920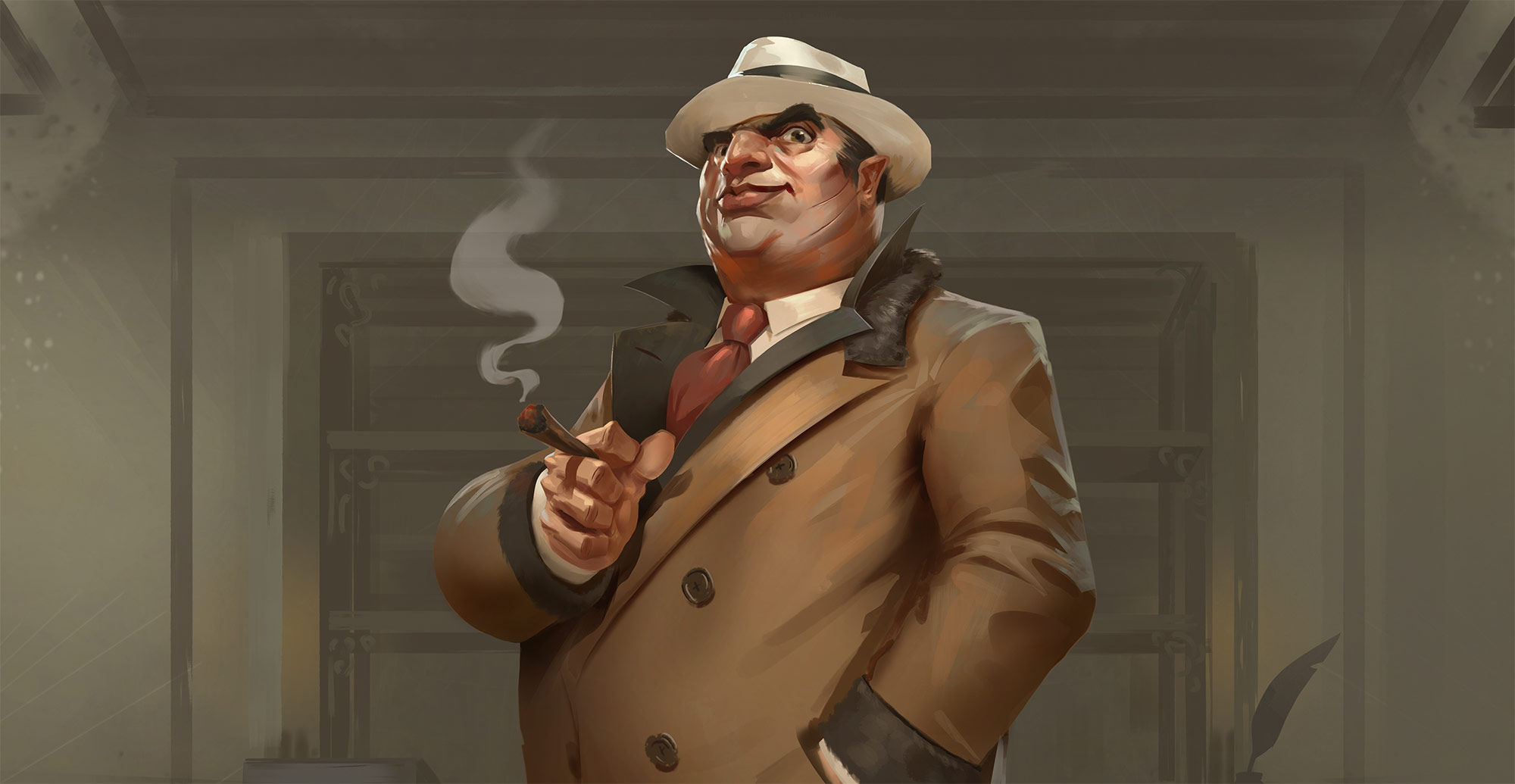 December 6, 2020
Production and distribution of alcohol has been banned in the United States… but not everyone is willing to follow the rules. In the Scarface 1920 board game you will lead your own criminal gang and play as one of the four bosses who want to reign over the city of Chicago.
Dean O'Banion: Founder and leader of the North Side Mob, Dean O'Banion controls most of the booze business in Chicago. Born to Irish Catholic parents, O'Banion forged his criminal career from a very young age on the streets of Chicago. Now, from the back room of his flower shop he is ready to claim the entire city.
Arnold Rothstein: Known as "The Brain", Arnold Rothstein is the most notorious gangster in Jewish-American organized crime. Born in Manhattan, Rothstein's criminal career began in the gambling world, but he knows that Prohibition can be the next big business for him. Businessman with important political connections, Rothstein aspires to spread his tentacles throughout Chicago.
Stephanie St. Clair: Caribbean from humble origins, "The Queen of Numbers" made her name in Harlem thanks to illegal gambling. St. Clair is a relentless woman, a force of nature who has built her own empire in the streets, where she is both respected and feared. After dominating New York, her charismatic figure now casts a shadow over Chicago, a new territory to conquer.
Al Capone: A New Yorker of Italian descent, Alphonse Gabriel Capone, also known as Scarface, is the mastermind of the Chicago Outfit, the most important gang in the Windy City. Hardened in the streets of Brooklyn, Scarface is pure ambition, a media person with an explosive character who will not hesitate to spill as much blood as needed to become the true king of the city.
If you want to know more details about the Scarface 1920 board game, follow us on BoardGameGeek and on Instagram. We are waiting for you!