Behind the game board: Antonio Stappaerts (Illustrator)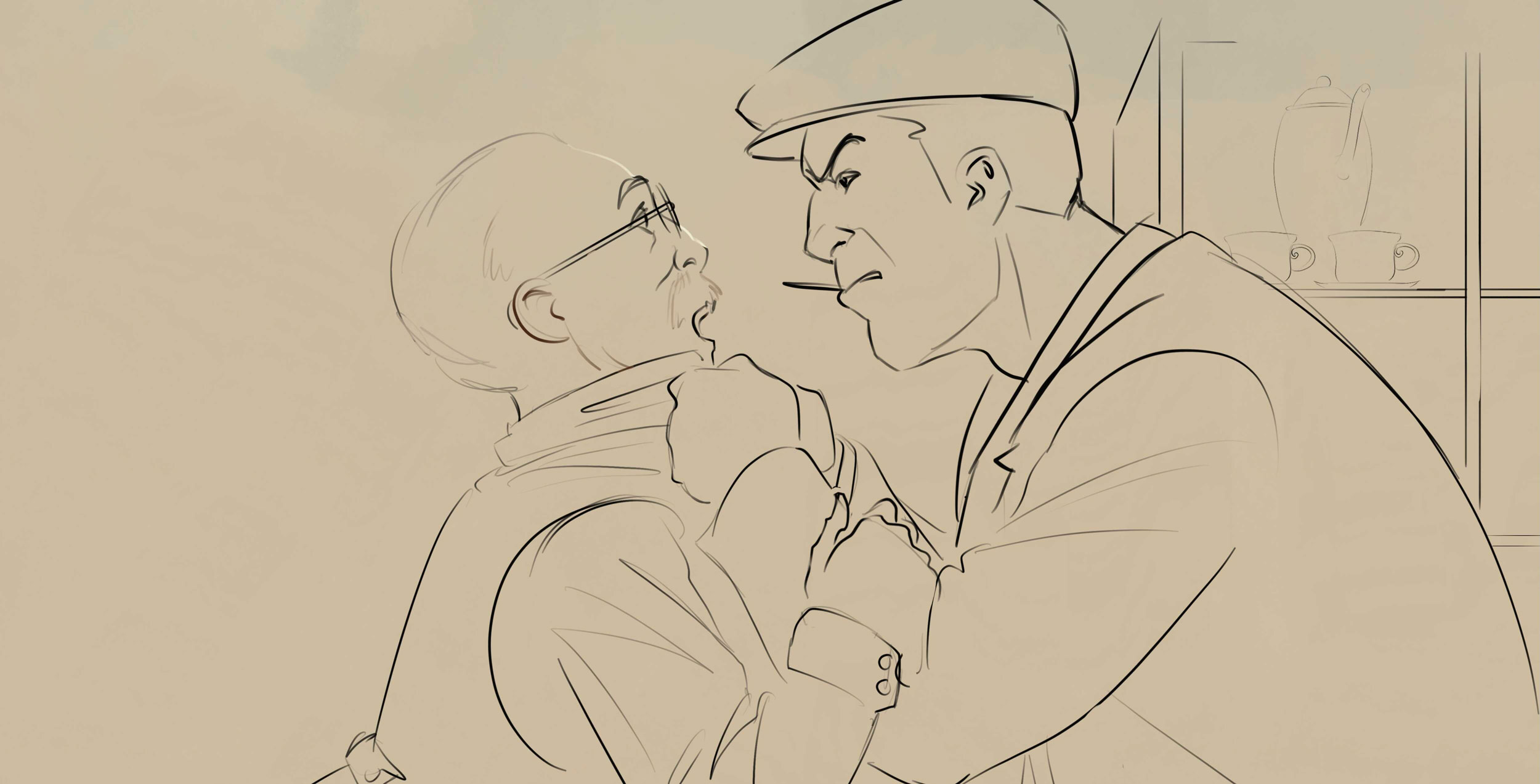 December 2, 2020
Until now, almost everything you have seen of Scarface 1920 bears his signature. Or, rather, its drawing. Antonio Stappaerts is the illustrator of Scarface 1920, the first Redzen Games board game that takes place in Chicago during the Prohibition era.
From his home in Weelde (Belgium), in recent months Antonio has visited the city of Chicago from north to south and from east to west, he has sneaked into the underworld, mixed with the authorities, avoided Eliot Ness's bullets and looked Al Capone in the eyes several times. And he has survived.
For those who do not know your work, tell us what you do and why I want to buy all your illustrations.
Haha, well I'm a concept artist and illustrator primarily active in the entertainment industry (specifically games and animation). My main occupation is character designer. I absolutely love adding personality to characters and making them come alive for people to connect with. Most of my time is spent doing pre-production work. Which means I get hired by various studios to visualize new concepts and design interesting assets for new or existing games.
Why did you decide to join the Scarface 1920 project?
That's easy, great world and passionate creators. The vintage world of Scarface is an era in time that really intrigues me a lot. Not for its gangsters perse, but more its beauty and grace. Although, exploring your inner gangster has been a lot of fun as well, haha! And the passion and work put in by the creators has been beautiful to be a part of. I consider myself very lucky to have been able to work with such dedicated people.
[block id="newsletter-in-content"]
What was the biggest challenge in making the illustrations for Scarface 1920?
For me as an artist specifically, it was keeping things consistent throughout the different stages of creation. I needed to play both Art Director and Lead Artist which isn't the best combination, so I hope I managed to create something that feels like it has its own unique voice. Though there is definitely room for improvement, as my inner critique would say repeatedly.
Without giving too much details, which characters are you most proud of in your work on Scarface 1920?
Oh boy… It goes without saying that working on the characters has been the most enjoyable process for me since that is my true passion. So picking only a few is hard but if you were to put a gun to my head (which is very likely in Scarface 1920) I would say Al Capone, "Little" Otto, Hitwoman, Crapshooter, Corrupt Businessman and Bugsy Moran.
When Scarface 1920 is released, which boss would you like to play with and why?
I loved playing the black belt boss during our test phase. Her special abilities really force you to play a lot of gang members and associates, which I found really fun and challenging.
A quick test:
Favorite board game: Risk, but Scarface 1920 trumped it!
Movie that has inspired you the most to make Scarface 1920: The Untouchables and Peaky Blinders
Soundtrack that you would put to the game: Can't put a specific title but I'd love for Ramin Djawadi or Hans Zimmer to compose it!
What other projects, besides Scarface 1920, are you involved in and how can we follow your work?
I'm currently working on several other projects that are unfortunately at the time of this interview, still under strict NDA, so I'm afraid I can't really discuss any of them. Besides that I'm running my online art school called Art-Wod which is becoming a popular destination for many beginners to start their artistic journey. For more info you can follow me on Instagram.